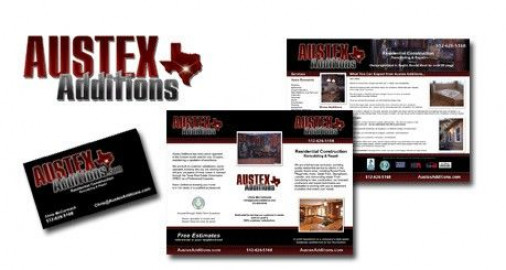 Welcome to ModCat Design, a full service Website Design Firm and more.
We specialize in logo design, website design, website development, website hosting, (SEO) search engine optimization, social media marketing, *lighted advertising media and custom business solutions that boost sales and cultivate brand loyalty. Your online success is our only priority.
We've been proudly serving Austin area since 1996, and the Cedar Park since 2000. We are comitted to providing the finest business solutions, backed by integrity and service that is friendly and prompt.
We are dedicated to making your experience a special one. That is why we always go the extra mile to make your business stand above the rest whether you need a logo or a show-stopping website.
Specialties
Animation
Banners
Basic Web Design
Blog Writing & Management
Brand-focused Design
Brochure Design
Business and Postcard Card Design
Cascading Style Sheet (CSS) Design
Clean Design
Clean Designs
Content Management Systems (CMS) Expertise
Corporate Collateral
Custom Web Applications
Database Integration
Development
Domain Registration
E-commerce Solutions
Economic Development
Email Provider
Facebook
Flash Animation
Flyers
Full-Service Website Management
Google Adwords Campaign Management
Google Apps
Graphic Design
HTML
Identity & Brand Strategy
Java/J2EE Development
Javascript & DHTML
JQuery
Landing Page Design
Local Search Marketing
Logo Design
Market Research
Merchant Account Integration
Mobile Marketing
Mobile Sites
Mobile Web Design
Mobile Web Developer
Mobile Website Design
Mobile Websites
Monthly Maintenance
MySQL
Online Marketing Strategy and Implementation
Online Training
PayPal Shopping Cart Integration
Photography Services
Photoshop
PHP Development
Posters
Print Advertising
Print Design
Professional Illustration
Project Management
QR Code Integration
Responsive Design
Responsive Web Design
Search Engine Marketing (SEM)
Search Engine Optimization (SEO) Consulting
Shopping Carts
Site Maintenance
Social Media Marketing Strategy & Implementation
Twitter
User Interface (UX) Design
Web Consulting
Web Content Maintenance
Web Designers
Web Redesign
Website Hosting Services
Website Maintenance
Website Redesign
Wordpress Expertise
WordPress Themes
XHTML