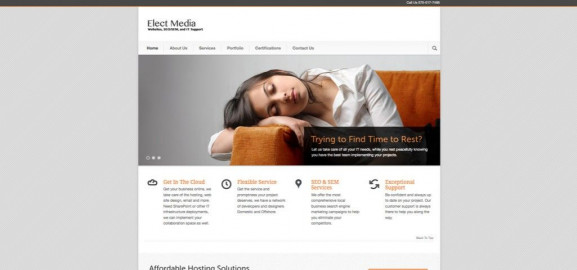 Full Service Custom Web Design and web application development, Search Engine Marketing, Flash Design work, Content Management systems, WordPress, music stores, online shopping carts, Training Cd's, Online Training, Business Presentations. E-Commerce and Custom Graphic Design and Web Site Redesign Service.
Specialties
Blog Writing & Management
Brochure Design
Business and Postcard Card Design
Cascading Style Sheet (CSS) Design
Content Management Systems (CMS) Expertise
Database Integration
E-commerce Solutions
Email Provider
Flash Animation
Flyers
Full-Service Website Management
Google Adwords Campaign Management
Graphic Design
Identity & Brand Strategy
Javascript & DHTML
Joomla CMS Expertise
Lockheed Martin And The State Of New Mexico.
Logo Design
Merchant Account Integration
Monthly Maintenance
MySQL
Online Marketing Strategy and Implementation
PayPal Shopping Cart Integration
Photography Services
PHP Development
Posters
Print Advertising
Print Design
Professional Illustration
Search Engine Marketing (SEM)
Search Engine Optimization (SEO) Consulting
Slideshows
Small Business
Social Media Marketing Strategy & Implementation
Some Of Our Clients Include The US Air Force
User Interface (UX) Design
Video Production (Editing, Streaming) Services
We Are Certified IT Technicians
Web 2.0 Development
Website Hosting Services
Wordpress Expertise
XHTML