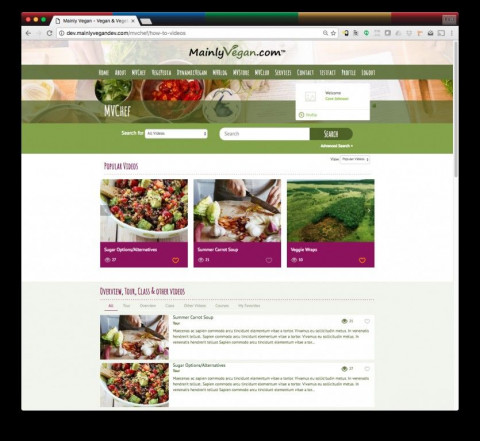 We are a full service Web Design, Mobile App Development & Digital Marketing Agency that provides smart, effective & affordable solutions for businesses large & small.
We have been building digital solutions for nearly 10 years, for a wide variety of industries. We specialize in developing comprehensive digital solutions that grow your business, generate leads and build your brand. From developing your logo & branding, to building your website, to creating an app to expand your services, to unleashing an effective SEO campaign to grow your business, we are a full service agency led by designers & developers with years of experience.
Media Mechanic was founded with a Midwestern work ethic and the Northwest's flair for out-of-the-box thinking . We are a Portland based company that believes in respecting our clients and treating everyone fairly. We help where we can and provide great quality for a great value.
Regardless of whether you are a small local company or a large national one, we are here to help.
Specialties
AJAX
Android Mobile App Development
Basic Web Design
Brochure Design
Business and Postcard Card Design
Cascading Style Sheet (CSS) Design
Content Management Systems (CMS) Expertise
Corporate Collateral
Custom Web Application Development
Database Integration
Drupal CMS Expertise
E-commerce Solutions
Email Marketing
Facebook
Flash Animation
Full-Service Website Management
Google Adwords Campaign Management
Graphic Design
HTML
HTML 5
HTML5
Identity & Brand Strategy
Interactive Media
IOS Mobile App Development
iPhone/iPad App Development
Java/J2EE Development
Javascript & DHTML
Joomla CMS Expertise
JQuery
Landing Page Design
Localization
Logo Design
Merchant Account Integration
Mobile Web Design
Mobile Website Design
Mobile Websites
Monthly Maintenance
MySQL
Online Marketing Strategy and Implementation
PayPal Shopping Cart Integration
PHP Development
PPC/CPC Campaigns
Print Design
Responsive Web Design
Search Engine Marketing (SEM)
Search Engine Optimization (SEO) Consulting
Shopping Carts
Site Maintenance
Slideshows
Small Business
Social Media Marketing Strategy & Implementation
Templates
User Interface (UX) Design
Video Production (Editing, Streaming) Services
Viral Marketing
Web 2.0 Development
Web Application Development
Web Redesign
Website Audit
Website Hosting Services
Website Maintenance
Website Redesign
Wordpress Expertise
XHTML