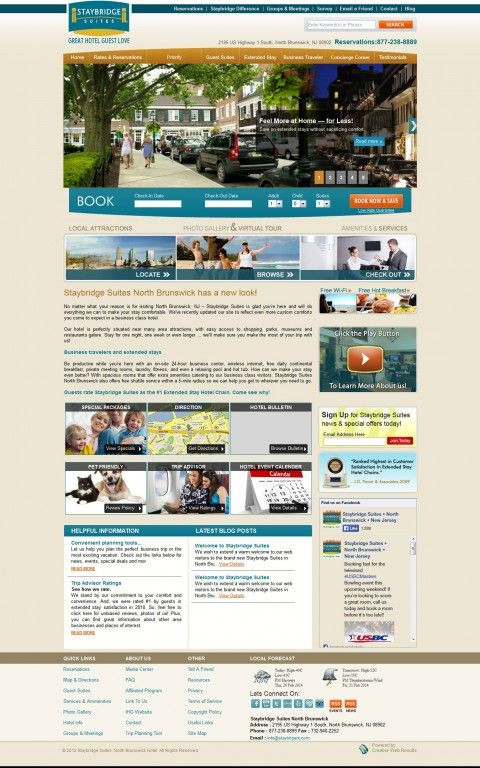 Web Design That Sells...
Creative Web Results has been serving small to medium sized businesses since 2003. Our background and experience as a project managers and owners of several web properties and eCommerce sites led us to plan, build and launch websites in a very different way than most web design firms. Essentially we design website that generates leads, sells your brand/ services and brings you leads that want and need your services now. We do this using a very scientific and proven process regardless of the business you are in.
Gain from our strategic and proven track records to bring your business the leads and sales using our unique 4D Web Marketing Process which combines online and offline sales and marketing strategies to effectively capture, convince and convert your website visitors into leads and customers.
Specialties
Actionscript
Affordable
AJAX
Analytics
Android
Application Development
ASP.net
Banners
Basic Web Design
Blog Writing & Management
Brand-focused Design
Brochure Design
Business and Postcard Card Design
Cascading Style Sheet (CSS) Design
Clean Design
Clean Designs
ColdFusion
Content Management Systems (CMS) Expertise
Content Writing
Copywriting
Corporate Collateral
Custom Web Applications
Database Developmenand A Full Range Of Programming Serv
Digital Consulting
Direct Mail
Domain Registration
E-commerce Solutions
Email Marketing
Expression Engine
Facebook
Flyers
Full-Service Website Management
Google Adwords Campaign Management
Google Apps
Graphic Design
HTML 5
Identity & Brand Strategy
Inbound Marketing
Interactive Media
Internet Marketing
iPhone/iPad App Development
JQuery
Keyword Research
Landing Page Design
Lead Generation
Link Building
LinkedIn
Local Search Marketing
Localization
Logo Design
Magento
Market Research
Merchant Account Integration
Mobile App Development
Mobile Application Development
Mobile Applications
Mobile Apps
Mobile Marketing
Mobile Sites
Mobile Web Design
Mobile Web Developer
Mobile Website Design
Mobile Websites
Monthly Maintenance
Motion Graphics
Online Marketing Strategy and Implementation
PayPal Shopping Cart Integration
Photoshop
PHP Development
PPC/CPC Campaigns
Press Release
Print Design
Real Estate
Reputation Management
Responsive Design
Responsive Web Design
Ruby & Ruby on Rails
Search Engine Marketing (SEM)
Search Engine Optimization (SEO) Consulting
SEM
SEO
Shopping Carts
Site Maintenance
Small Business
Social Media Marketing Strategy & Implementation
Video Marketing
Video Production (Editing, Streaming) Services
Web Application Development
Web Consulting
Web Content Maintenance
Web Designers
Web Redesign
Website Audit
Website Hosting Services
Website Maintenance
Website Redesign
Wordpress Expertise