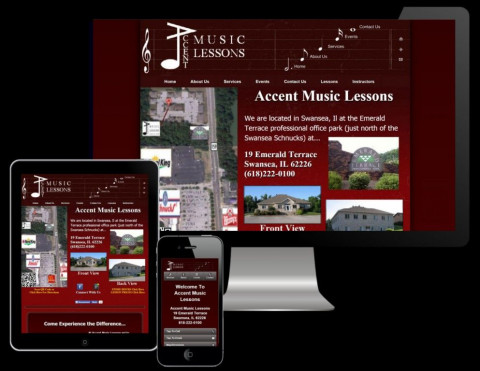 Ezbiz Mobile is located in Belleville, Illinois, and has proudly been serving local businesses in the St. Louis-Metro area for over 3 years. I love to help local business owners in the Metro East optimize and expand their internet presence by providing the best responsive web design. All of the websites I create are mobile-friendly. I use the latest responsive techniques to guarantee websites adapt to fit all screen sizes. I also take time to test everything across multiple devices and browsers. This ensures that your "Internet Presence" is not only engaging, but that people will want to come back and visit your website again and again.
Google fully implemented their "Mobile-Friendly" algorithm in April of 2015. This means that your website has to be optimized for mobile devices (or "Mobile-Friendly" ), in order to rank for mobile search results. Mobile internet usage has taken over the market, and having a mobile optimized website is no longer just an option.
I am confident that you will love the individual attention and customization you receive when you partner with me. You are a V.I.P., and I will treat you as such. When you partner with me, I will communicate with you through the entire process, no matter which service you decide on. I take pride in every project, and your satisfaction is always guaranteed. I am all about building quality, long-lasting relationships with my clients. If there are ever any changes or updates that need to be made to your website, I am just a phone call or email away… anytime!
Specialties
Blog Writing & Management
Brochure Design
Business and Postcard Card Design
Cascading Style Sheet (CSS) Design
Content Management Systems (CMS) Expertise
Custom WordPress Design
Database Integration
Flyers
Full-Service Website Management
Graphic Design
Identity & Brand Strategy
JQuery
Mobile Friendly Web Design
Monthly Maintenance
MySQL
Online Marketing Strategy and Implementation
PHP Development
Posters
Print Design
Responsive Web Design
Search Engine Optimization (SEO) Consulting
Slideshows
Small Business
Social Media Marketing Strategy & Implementation
Templates
Web Redesign
Website Maintenance
Website Optimization
Website Redesign
Wordpress Expertise