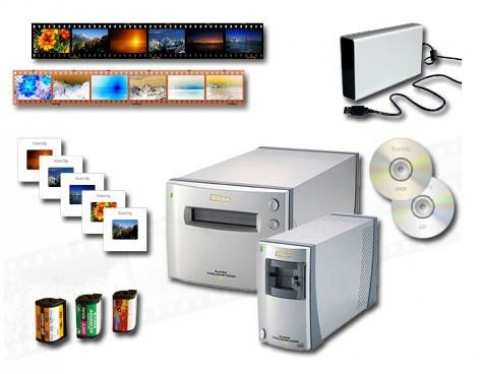 Our specialty is Online Reputation Management Service, Website design for local small businesses.
We have recently added "Photo's to Digital Service". This service is taking all of your photo's and scanning them to digital format. We have created this service because of the high demand for people to preserve their precious memories forever.
We are a marketing consultant specializing in helping businesses with Online Reputation Management (ORM), Facebook Advertising, Offer Management Service(OMS) using QR Codes, Internet marketing, Mobile Website Design, Social media advertising, Local Market Consultant in Latrobe and surrounding areas.
We now are offering "Sketch Advertising" to our list of services. This service allows businesses to create small ads about their business which transforms from drawings to whatever your message is about.
Crazy Hitz vision is to provide the best service to local businesses. Being the best means providing outstanding quality service to each of our clients. Dedicating our best efforts to each business. Organizing local businesses information so that their services can be found on the world wide web with ease.
Specialties
Affordable
Application Development
As For Existing Site We Have VIM - Value Internet Marketing.
Basic Web Design
Business Consulting
Business-to-business (B2B)
Cascading Style Sheet (CSS) Design
Clean Designs
Content Management Systems (CMS) Expertise
Direct Mail
Domain Registration
E-commerce Solutions
Facebook
Facebook Fan Pages
Flyers
Free Consult
Full-Service Website Management
Google Adwords Campaign Management
Graphic Design
HTML 5
HTML5
Identity & Brand Strategy
Lead Generation
Local Search
Local Search Marketing
Local Search Optimization
Localization
Mobile App Development
Mobile Marketing
Mobile Marketing Company
Mobile Sites
Mobile Web Design
Mobile Web Developer
Mobile Website Design
Mobile Websites
Monthly Maintenance
Online Marketing Strategy and Implementation
PayPal Shopping Cart Integration
Photography Services
Photos To Digital
Posters
Print Advertising
Print Design
QR Code Integration
Reputation Management
Responsive Design
Responsive Web Design
Search Engine Marketing (SEM)
Search Engine Optimization (SEO) Consulting
Site Maintenance
Slideshows
Small Business
SMS Text Campaigns
Social Media Marketing Strategy & Implementation
Templates
User Interface (UX) Design
Video Marketing
Video Production (Editing, Streaming) Services
Viral Marketing
Web 2.0 Development
Web Application Development
Web Consulting
Web Content Maintenance
Web Design
Web Designers
Web Redesign
Website Conversions
Website Hosting Services
Website Maintenance
Website Redesign
Wordpress Expertise
WordPress Themes
XHTML