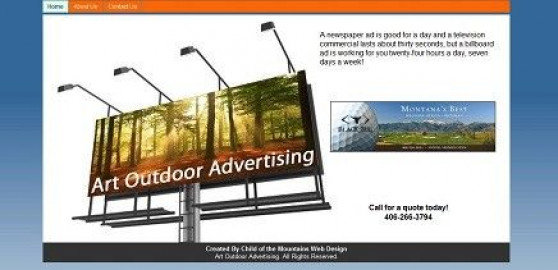 We are fast, affordable and willing to work with your budget.
Highly experienced internet marketing and web publishing at your service. No job too simple or complex. We want to help you succeed. Looking for static or database driven sites? No problem, we do it all. We can design your site, create custom logos for your business, maintain and update your site, customize to your needs, take photos or videos of your services and products, create shopping cart capable sites, and design advertising materials to match. We provide Business cards, flyers, brochures, T-Shirts, Hats, Car Magnets, Banners and much more to complement your business.
Our team does everything to make your life easier. We aim to keep the website design process clear and uncomplicated, helping our customers every step of the way. We are here to help you succeed in achieving your online goals. We combine our years of experience with your business expertise so that together we can create the online presence and solution that work for you.
So give us a call at or email us today.
Specialties
Blog Writing & Management
Brochure Design
Business and Postcard Card Design
Cascading Style Sheet (CSS) Design
Content Management Systems (CMS) Expertise
Database Integration
E-commerce Solutions
Email Provider
Flash Animation
Flyers
Full-Service Website Management
Google Adwords Campaign Management
Graphic Design
Identity & Brand Strategy
Logo Design
Merchant Account Integration
Monthly Maintenance
Online Marketing Strategy and Implementation
PayPal Shopping Cart Integration
Photography Services
Posters
Print Advertising
Print Design
Professional Illustration
Search Engine Marketing (SEM)
Search Engine Optimization (SEO) Consulting
Slideshows
Small Business
Social Media Marketing Strategy & Implementation
Templates
User Interface (UX) Design
Video Production (Editing, Streaming) Services
Website Hosting Services
XHTML