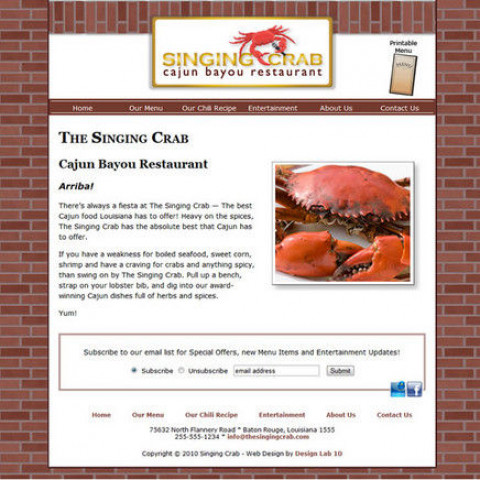 Design Lab 10 creates websites, blogs, logos, identity packages, brochures, and other marketing collateral. We can create a tag line or any other written copy you may need. We also assist clients with professional and consistent social media marketing representation.
We specialize in small business start up and promotion. Presenting a professional, and well branded image is imperative to your marketing efforts. First impressions only happen once…make yours something to remember.
Specialties
Blog Writing & Management
Brochure Design
Business and Postcard Card Design
Cascading Style Sheet (CSS) Design
Copywriting
Corporate Collateral
Direct Mail
Email Provider
Flyers
Full-Service Website Management
Google Adwords Campaign Management
Google Apps
Graphic Design
Identity & Brand Strategy
Logo Design
Market Research
Monthly Maintenance
Online Marketing Strategy and Implementation
PayPal Shopping Cart Integration
Press Release
Print Design
Professional Illustration
Public Relations (PR) Services
Real Estate
Search Engine Optimization (SEO) Consulting
Small Business
Social Media Marketing Strategy & Implementation
Viral Marketing
Website Hosting Services