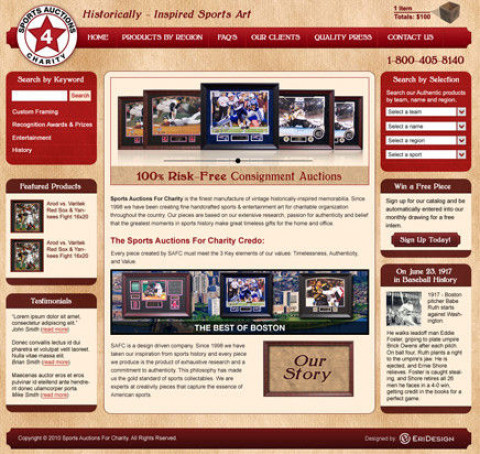 Eri Design is an innovative and productive design firm located in Central Massachusetts. Eri Design has been providing unique web development, product placement and branding solutions for companies since 2005.
Whether you're looking to build brand recognition for a new start-up, or strategically reinvent an existing product or business, the design team at Eri Design possess the proven skills needed to take your ideas to the next level.
At Eri Design, talent, passion and experience are the key ingredients used to successfully shape your business identity. Our main focus is to ensure that our designs reflect your ideas, and that your ideas reflect your goals.
Specialties
AJAX
Blog Writing & Management
Brochure Design
Business and Postcard Card Design
Cascading Style Sheet (CSS) Design
Content Management Systems (CMS) Expertise
Corporate Collateral
Database Integration
Drupal CMS Expertise
E-commerce Solutions
Full-Service Website Management
Google Adwords Campaign Management
Graphic Design
Identity & Brand Strategy
Java/J2EE Development
JQuery
Logo Design
Monthly Maintenance
MySQL
Online Marketing Strategy and Implementation
PayPal Shopping Cart Integration
PHP Development
Posters
Print Advertising
Print Design
Search Engine Optimization (SEO) Consulting
Templates
User Interface (UX) Design
Video Production (Editing, Streaming) Services
Web 2.0 Development
Website Hosting Services
Wordpress Expertise
XHTML