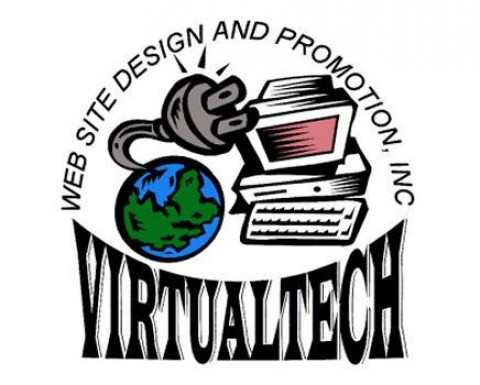 Before Twitter, before Facebook, and (gasp) even before Google, there was Virtualtech Website Design and Promotion, Inc. - designing/redesigning and marketing websites. We have been doing this since 1997 and have a proven track record of successful websites and one of the most extensive website portfolios around. All of our websites are attractive, functional, effective, and designed for mobile devices.
Virtualtech Website Design and Promotion, located in Appleton, Wisconsin, provides website design and redesign services - including responsive sites. We also provide search engine optimization (SEO), email and social media marketing.
Contact us today to start seeing results from your website!
Specialties
Basic Web Design
Cascading Style Sheet (CSS) Design
Content Development
Domain Registration
E-commerce Solutions
Email Marketing
Facebook
Full-Service Website Management
Google Adwords Campaign Management
Keyword Research
Landing Page Design
LinkedIn
Local Search Optimization
Merchant Account Integration
Mobile Website Design
Mobile Websites
Monthly Maintenance
MySQL
Online Marketing Strategy and Implementation
PHP Development
PPC/CPC Campaigns
Responsive Web Design
Search Engine Marketing (SEM)
Search Engine Optimization (SEO) Consulting
SEO
Site Maintenance
Slideshows
Small Business
Social Media Marketing Strategy & Implementation
Web 2.0 Development
Web Content Maintenance
Web Designers
Web Redesign
Website Audit
Website Hosting Services
Website Maintenance
Website Redesign